Principal|Professional Real Estate Negotiator
Mobile
+61 (0) 417 025 129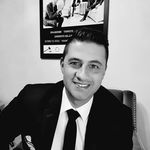 About
ENTREPRENEUR | REAL ESTATE EXPERT | PROPERTY DEVELOPMENT | NEGOTIATOR | BUSINESS & PROPERTY MENTOR
Stephen's industry knowledge spans over 27 years in the real estate, property development & construction sectors, and has resulted in well over $1b in property transactions.
Within the real estate sector, Stephen is renowned for his negotiation skills which allows him to obtain record sale prices for his clients. He has surrounded himself with likeminded and highly successful millionaire and billionaire entrepreneurs around the world and meets with them on a weekly basis to discuss opportunities ranging from IPO's, Property Acquisitions, Property Developments and Business Investment deals including Private Lending.
If you are selling your home or looking to invest, Stephen is one of the top leaders in his field.
Contact